Tracked multi-terrain lifts
Highest quality equipment & technical support
Tracked Lifts LLC is the exclusive continental US importer and supplier of OMME and Platform Basket tracked multi-terrain man lifts and trailer-mounted aerial lifts. For your convenience, we also carry Appalachian and Belmont trailers that are compatible with all of our lifts. Please get in touch with us for trailer sales.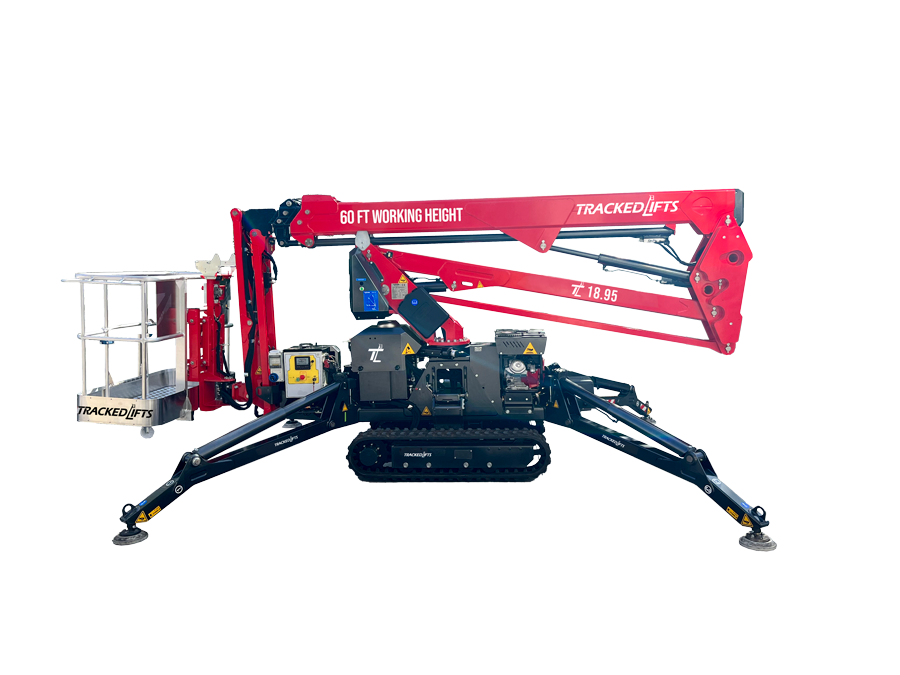 Platform Basket 18.95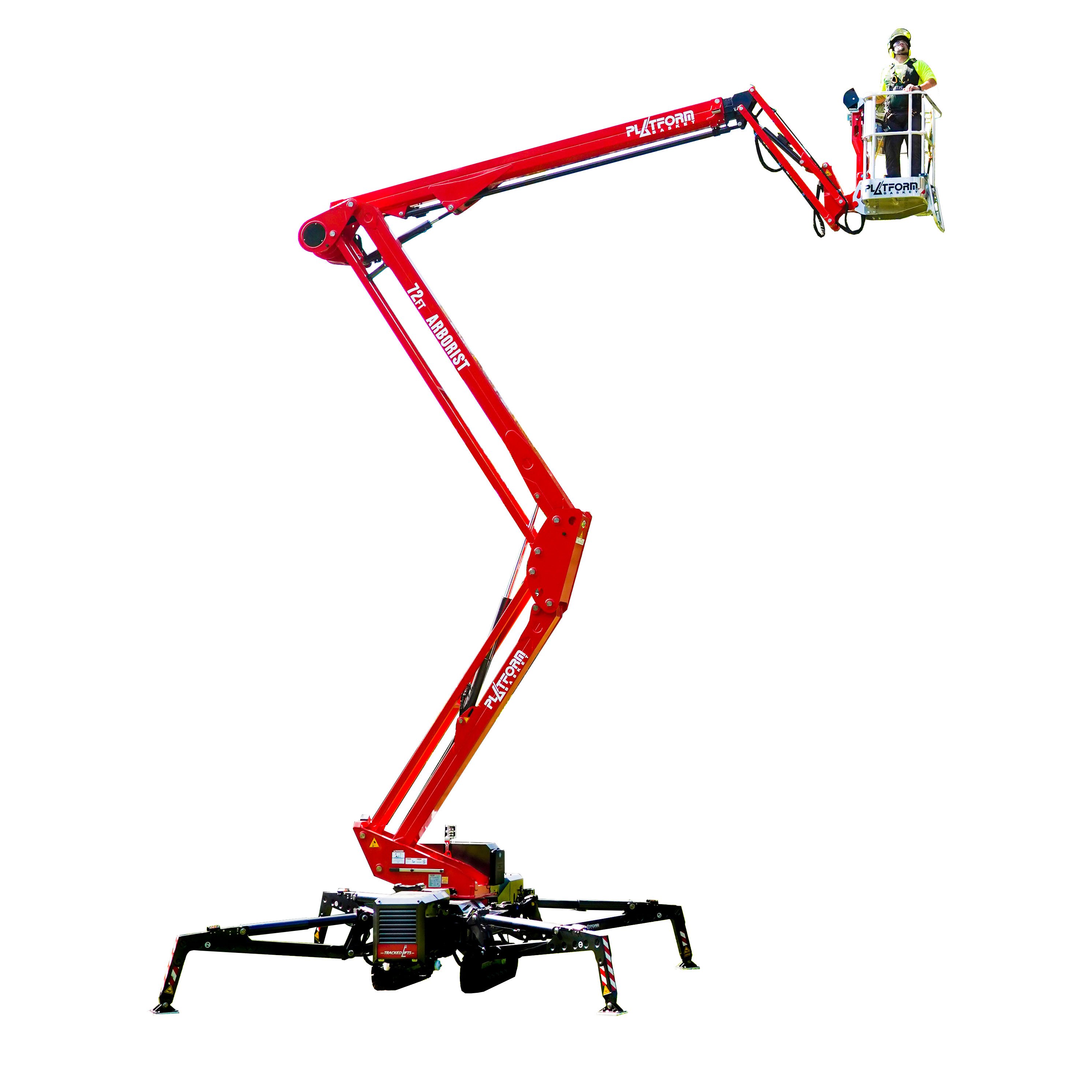 Platform Basket 22.10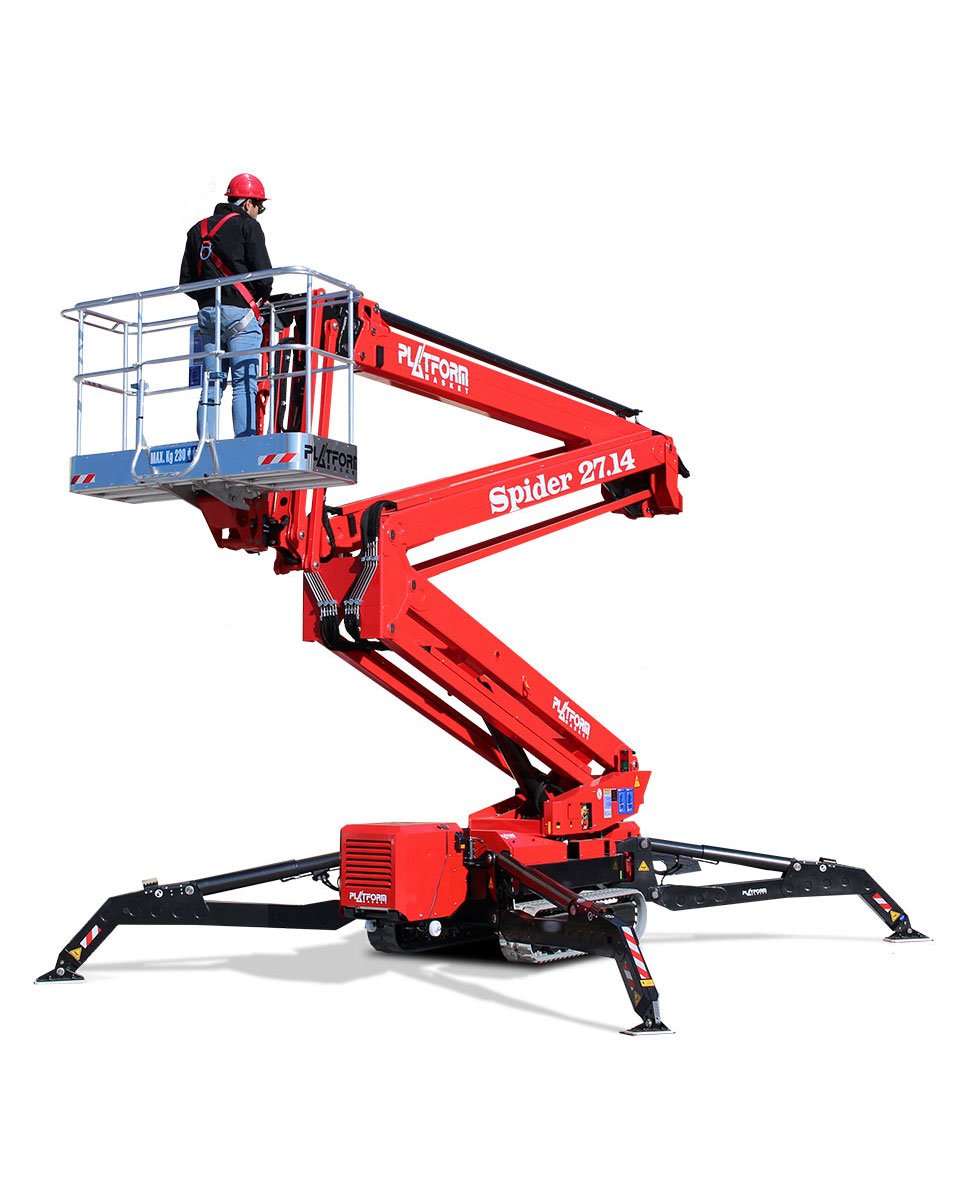 Platform Basket 27.14

OMMELIFT 2750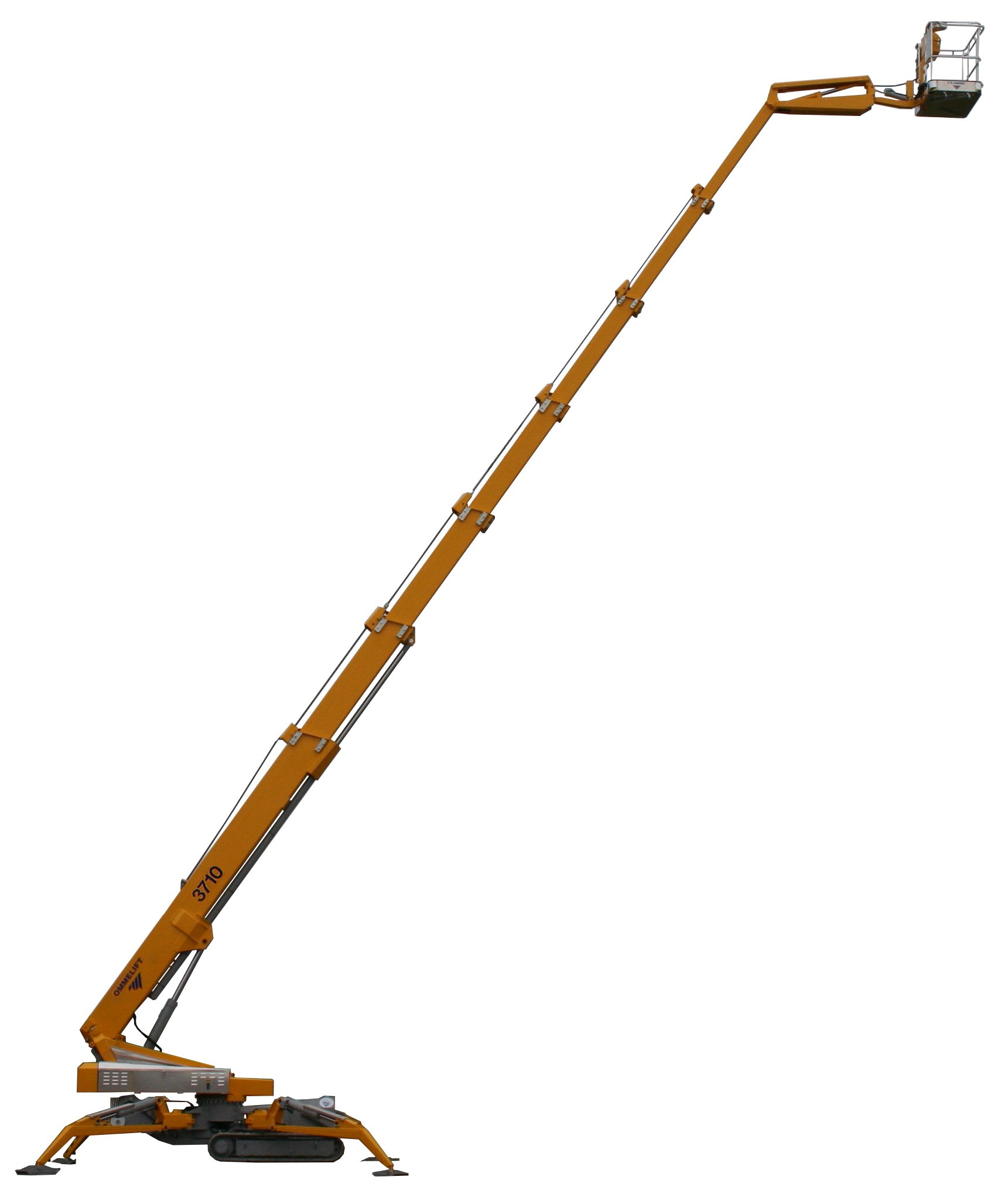 OMMELIFT 3710
Meet Our Manufacturers
Platform Basket
Platform Basket
Platform Basket self-propelled tracked lifts are the most capable and versatile ultra-compact man lifts on the market that utilize simple live hydraulic operating systems for unsurpassed reliability and ease of repairs.
All of our ultra-compact models will fit through a standard single door and the tracked undercarriage of these very light machines guarantees passage over soft, muddy, or delicate finished surfaces without the damage done by other types of wheeled equipment while allowing climbing of heavy inclines and staircases.
The deployment can be achieved on heavily sloped or terraced terrain, while safety is achieved and monitored by simple electro-mechanical limit switches.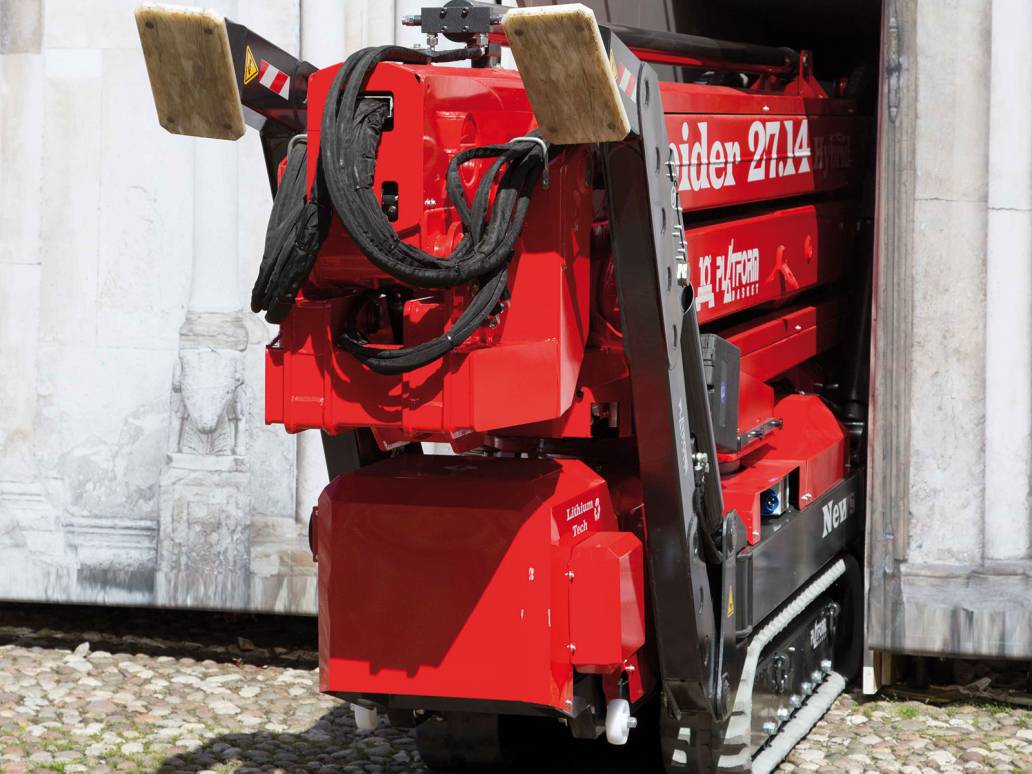 Compactness
Platforms are designed to reach constrained work areas more than any other type of aerial lift equipment.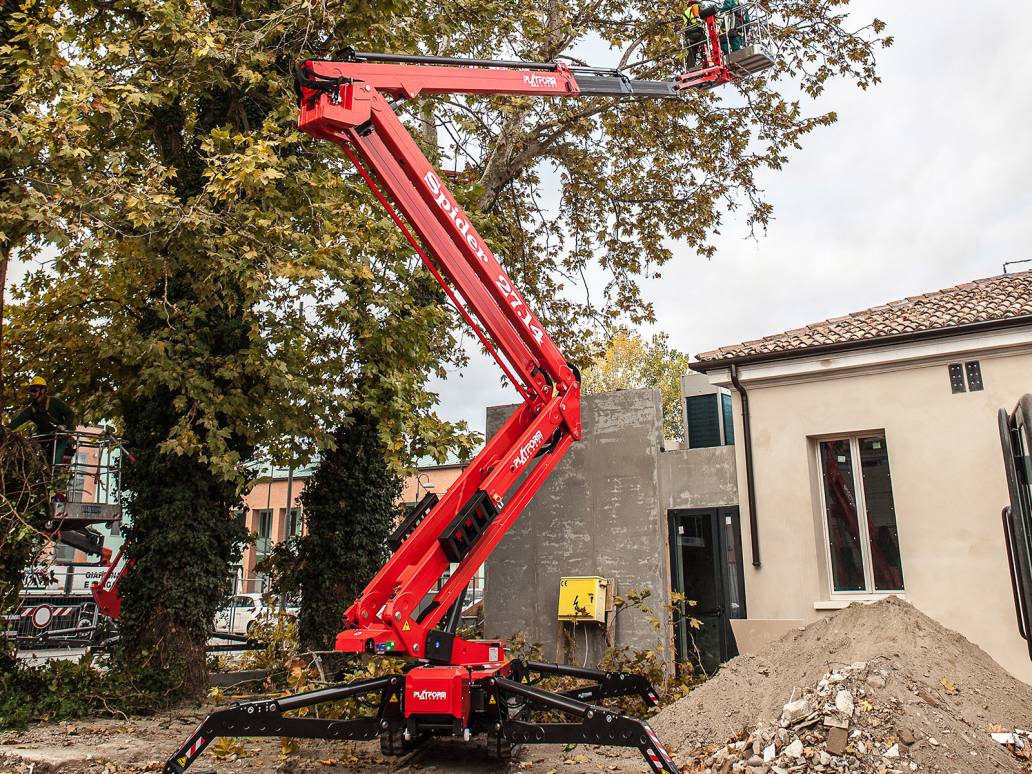 Lightweight
Super-light equipment that allows you to carry out work in rough terrain or on the delicate floors of buildings.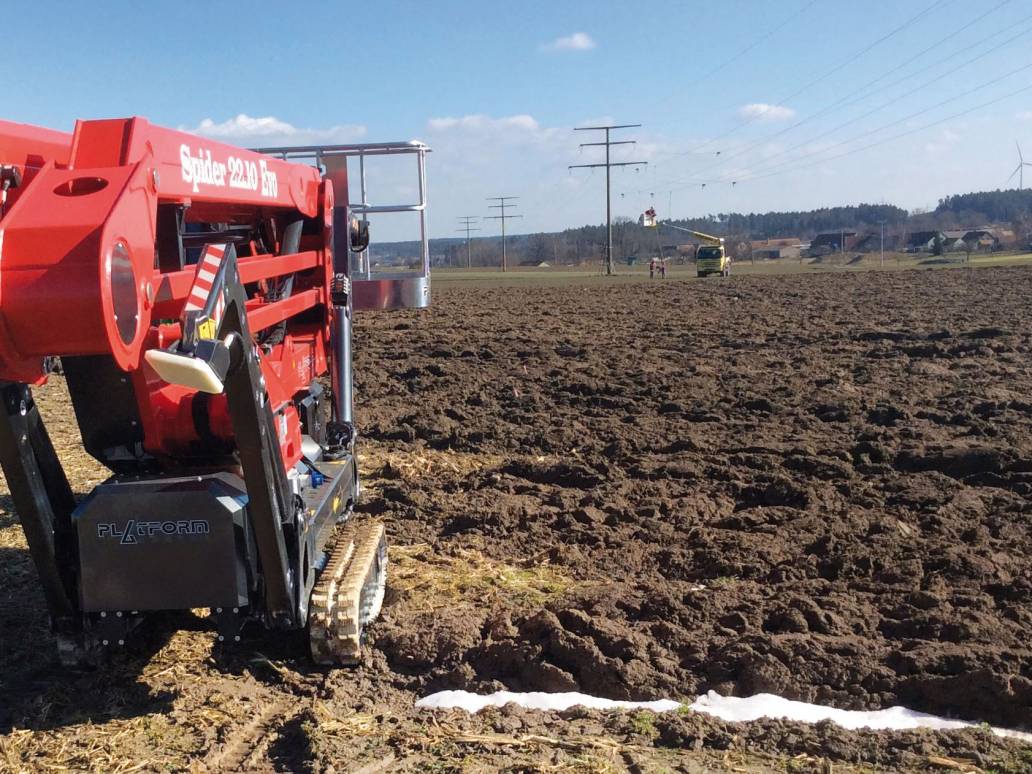 Traction
Developed with extendable tracks, these tracked lifts produce low ground pressure and deliver excellent grip in all ground conditions— soft, delicate, sandy, and snowy.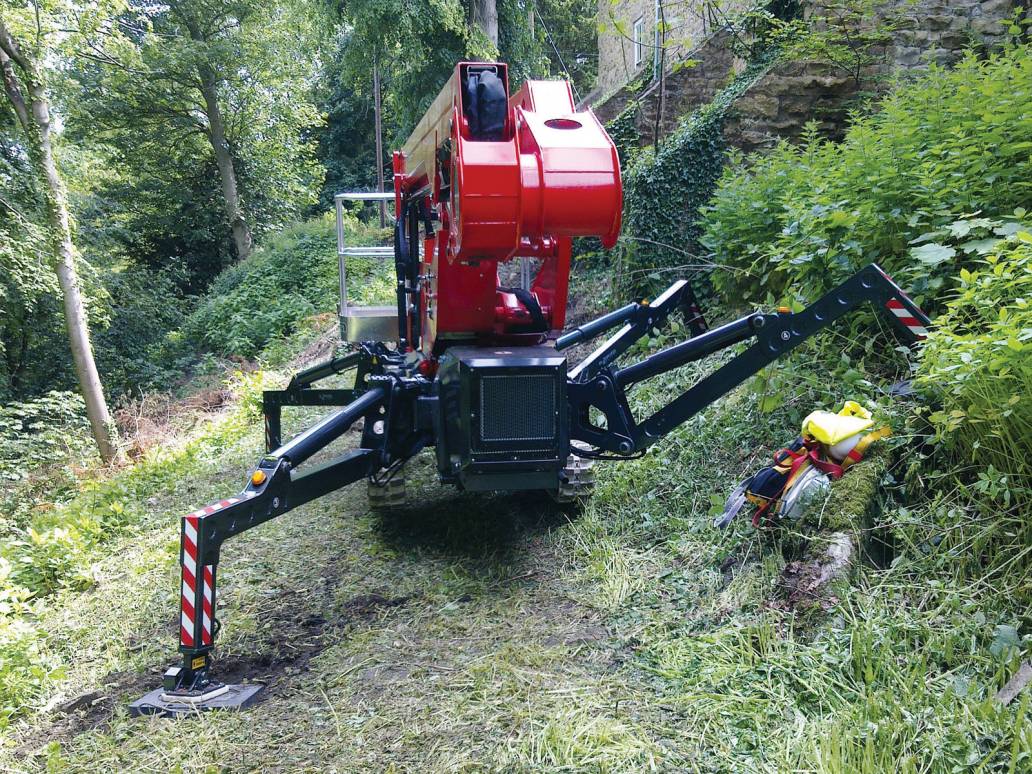 Beyond All Obstacles
The geometry of these tracked lifts allows for stabilization of the vehicle in most situations with obstacles.
Trailer transport behind three-quarter ton vehicles makes getting to a job site very simple and inexpensive. For the most challenging situations, our lifts can be craned or go in freight elevators.
These units are the ideal solution for rental fleets, tree service, ground maintenance, and all exterior/ interior aerial applications.
OMMELIFT
OMMELIFT
OMMELIFT has a long tradition connected with producing quality products with their customers' wishes and needs being in focus. OMME lifts are known both for their high quality, reliability, and long lifespan.
OMMELIFT is a third-generation family-owned corporation and has been through a significant development over the last 100 years: from the local smithy in 1906 to the modern, international manufacturing company they are today. Ever since the beginning, OMMELIFT has been a proud company with strong roots and connections within its local community, which continues to live on. The basic values of the Jutlandic heath – where they have their origin – are an incorporated part of OMMELIFT's identity
OMMELIFT's aerial lifts are ideally suited for any type of work that requires access to difficult-to-reach heights.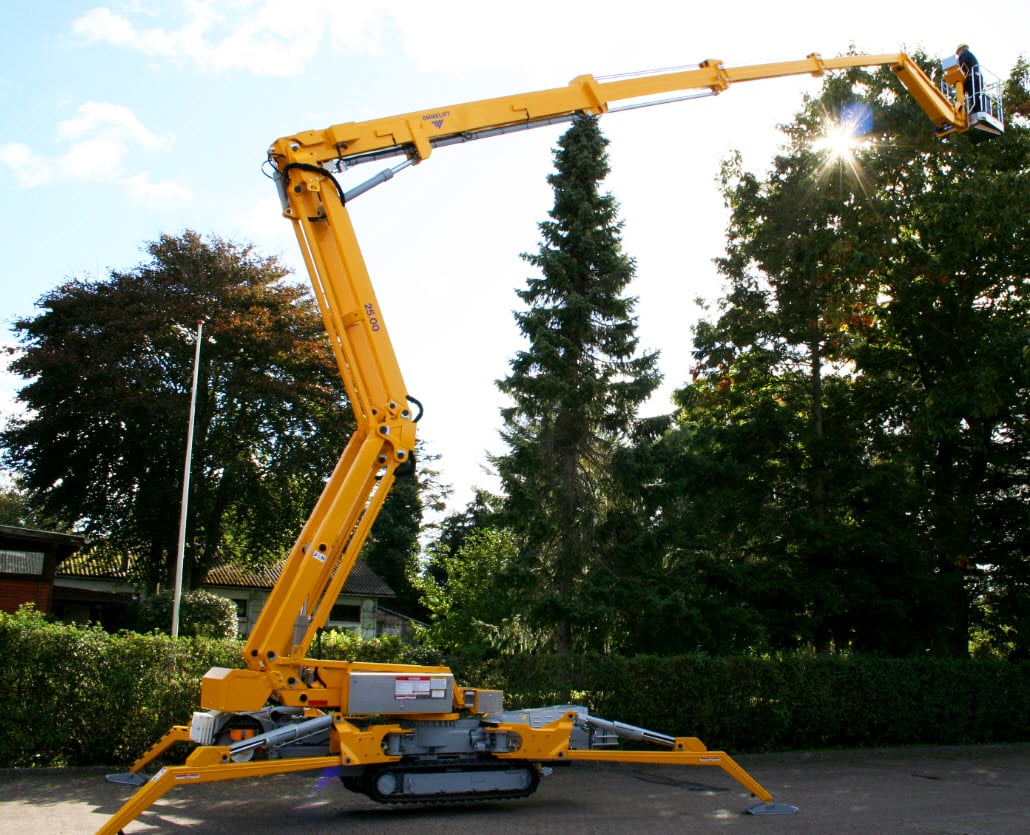 Tree Work
Quick and easy set-up
Designed to traverse soft, muddy and hilly terrain.
Set-up ability on steep inclines provides operation where self-propelled booms and scissor lifts are unfit to work.
2-gear undercarriage gets the lift quickly in position.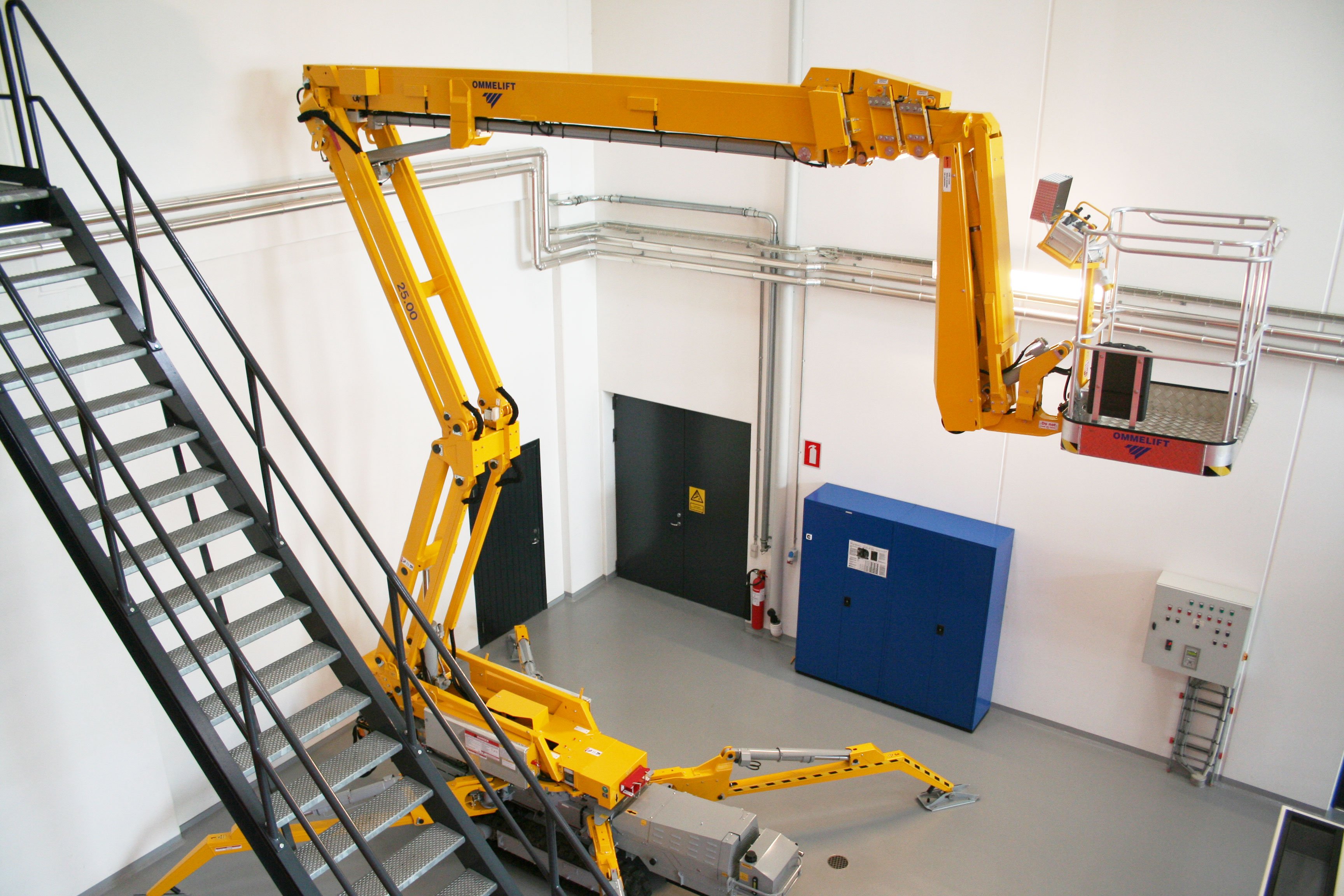 Rental
Simple operation with safety system and easy-to-use controls make the machines ideal for the rental environment.
Well-thought design maximizes stability at considerable heights and gives the operator a safe and pleasant experience.
The choice of high quality components and mechanical wearing parts ensure extreme reliability.
The reliability and strong lift design lead to a long product lifespan and consequently a high return on investment.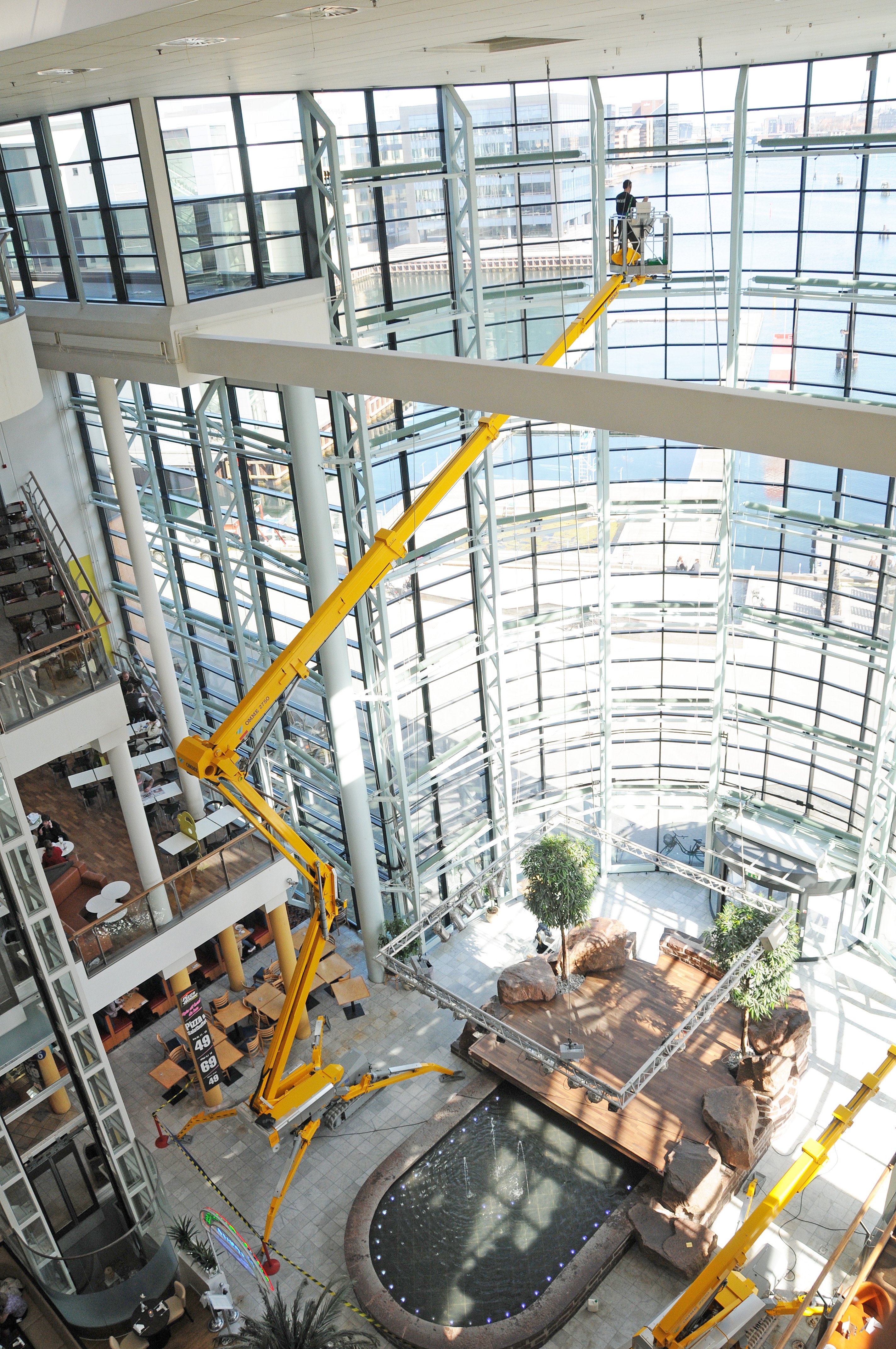 Cleaning and Maintenance
As buildings get bigger with more difficult to access areas, the challenges with cleaning and maintenance are also increasing.
Easy maneuverability to get around and up and over obstacles.
With True-Hybrid or battery power, noise and air pollution are minimal.
Significant time saving compared with setting up and taking down scaffolding.
Gentle on delicate ground services such as marble or tile.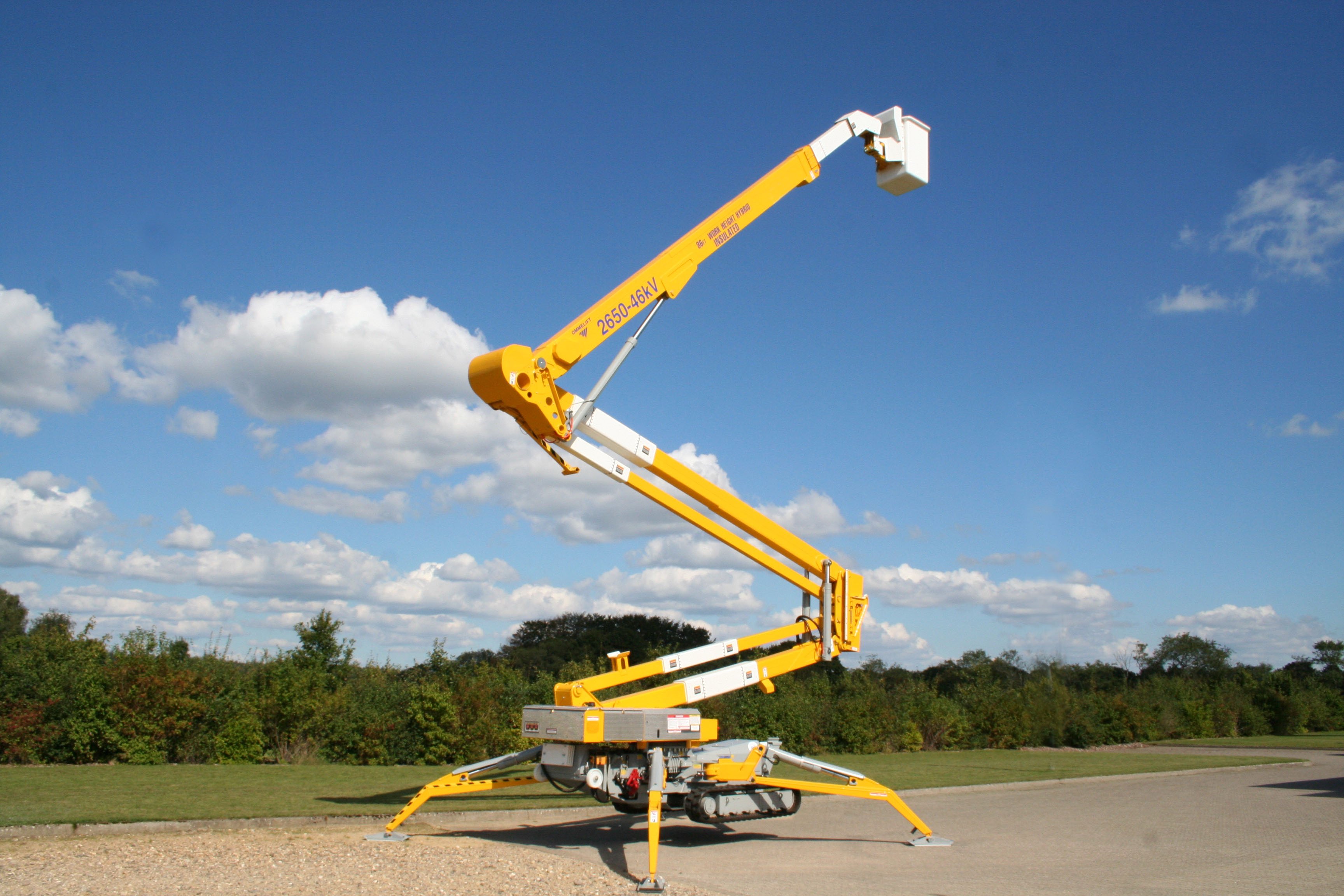 Insulated Lifts
OMME Insulted lifts are designed for working close to power lines.
All booms are insulated with Waco fiberglass sections enabling safe work operations.
Articulated boom makes the lift easily maneuverable.
Multi-function accessories with wireless drive control, making lift operation easy and quick.
All models have a standard dual source of power: a Honda gasoline engine for outdoor use and a 110V electric motor for quiet, pollution-free indoor applications.
These units are the ideal solution for rental fleets, tree service, ground maintenance, and all exterior/ interior aerial applications.
What an awesome piece of equipment. My father always told me you have to spend money to make money. If I didn't buy this machine I wouldn't make the money I'm making today.
Terry - TJ's Outdoor Services
Platform Basket 22.10 Owner
We aim to innovate the industry
Our aerial lifts are designed to withstand the rigors of arbor and landscape work while being agile enough to navigate the most delicate of surfaces. With our safe, reliable, and versatile tracked lifts, nothing is out of reach.