Aerial Lifts for Building and Facility Maintenance
Compact aerial platform lifts are an ideal choice for indoor or outdoor building maintenance tasks, ranging from routine construction and remodeling to window cleaning. Additionally, these lifts are particularly well-suited for complex jobs, including industrial telecommunications and wiring solutions. Tracked aerial lifts have small footprints that enable safe passage through narrow doorways, while their working heights can extend over 100 feet. These atrium lifts offer some of the industry's best safety features and easy-to-use control panels that make operation more straightforward while helping to maximize labor efficiency.
At Tracked Lifts, we supply an extensive inventory of aerial spider lifts ideal for a comprehensive range of maintenance tasks. Partnering with some of the world's most recognized lift manufacturers, like Platform Basket and OMMELIFT, enables us to offer the market's safest, most reliable, and most versatile lift solutions. Our knowledgeable staff has decades of combined experience helping customers choose the most practical, efficient, and cost-effective units for their unique needs.
Compact Aerial Lifts for Sale

at Tracked Lifts
The aerial lift models we feature for building and facility maintenance include the following:
Platform Basket 18.90
The Platform Basket 18.90's jib delivers superior basket positioning with a reach over 30 feet and a maximum working height of 60 feet. This design works well in nearly any environment and delivers exceptional stability with superior basket precision.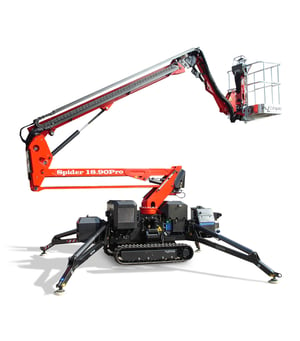 OMMELIFT 2750
With a working height exceeding 90 feet and a maximum 50-foot outreach, the hybrid
OMMELIFT 2750 RXJ
is an efficient atrium lift for indoor and outdoor operations. The low ground pressure and optional non-marking tracks provide superior protection when operating on vulnerable surfaces.

Platform Basket 33.15
The Platform Basket 33.15 is a versatile hybrid spider lift with a compact size and low ground pressure that can still reach heights up to 107 feet. This highly durable machine is perfect for applications such as working on stadium lighting and accessing the highest points of facility atriums.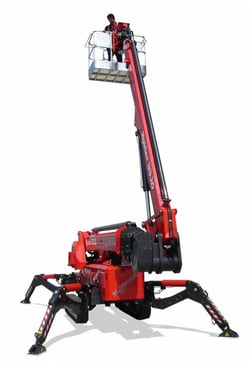 Streamline Building Maintenance With Spider Aerial Lifts
At Tracked Lifts, we supply tracked spider lifts that are perfect for any facility maintenance project. Many of our models are compact enough to fit through a 36-inch doorway. Some of our machines offer hybrid engine options that deliver emission-free operation for indoor applications.
Other key benefits include:
Omme Lift A/S has been manufacturing equipment since 1947 and aerial work platforms since 1980. Through their impeccable reputation for highest quality equipment and technical support, Omme Lift has produced results which has entitled them to receive the highest rating,"AAA" from Dun & Bradstreet, the international credit rating company.
Contact the Experts
at Tracked Lifts Today
If you're ready to experience the many benefits our aerial tracked lifts can offer your organization, the professionals at Tracked Lifts can help get you started. Contact us online today to ask questions, schedule a demo, or obtain a price quote. Be sure to check out our blog to learn more about our aerial lift solutions and explore the latest industry trends.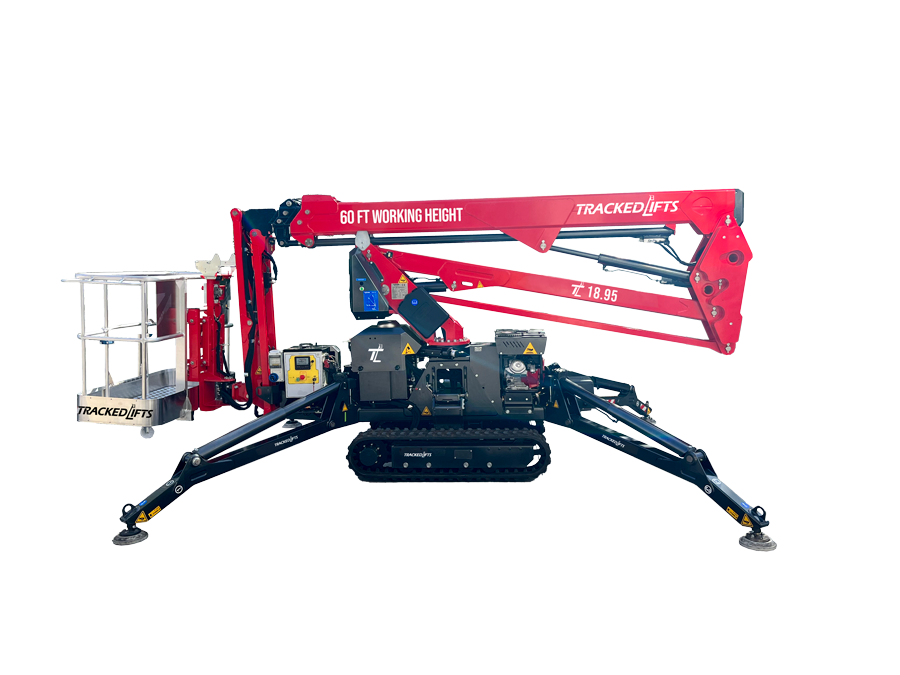 Platform Basket 18.95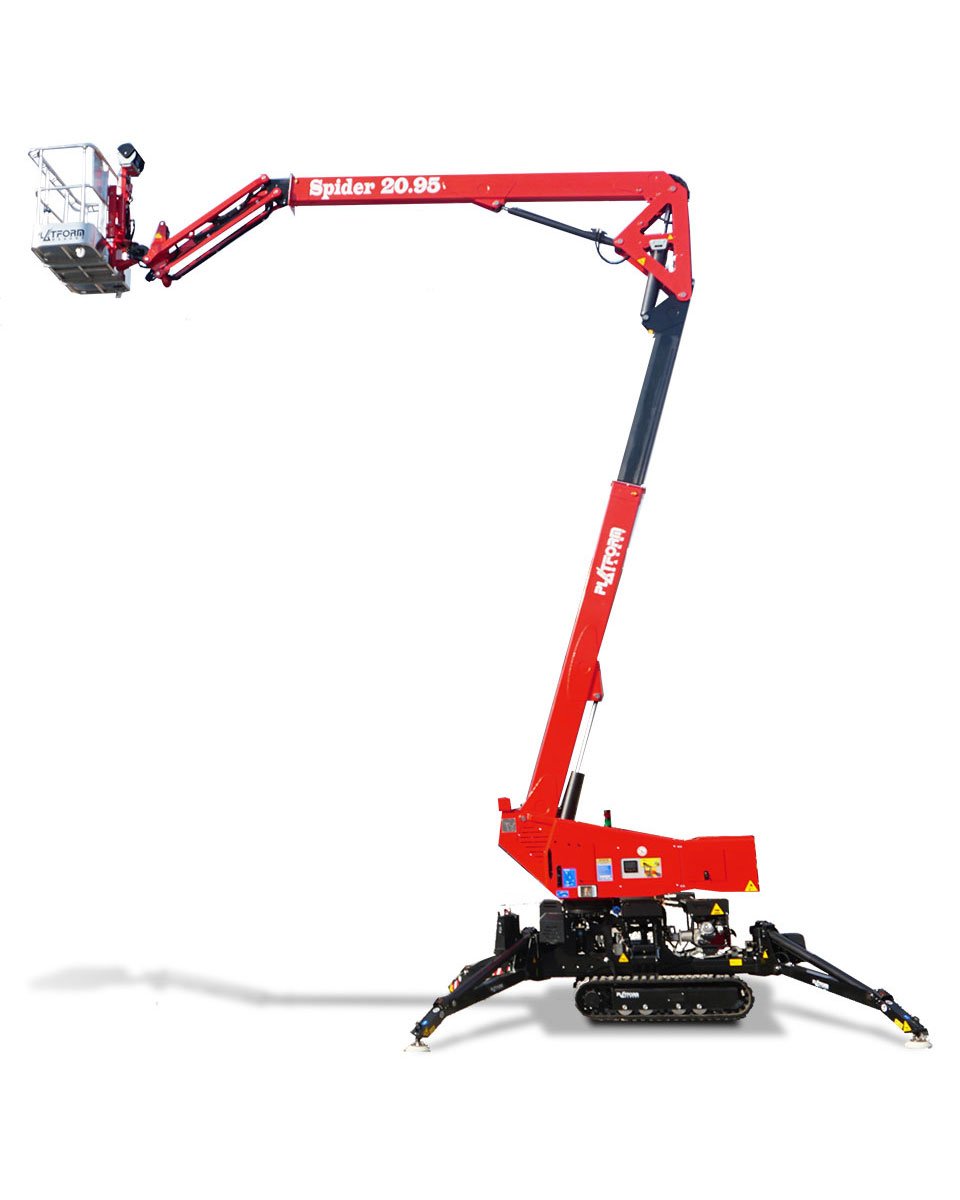 Platform Basket 20.95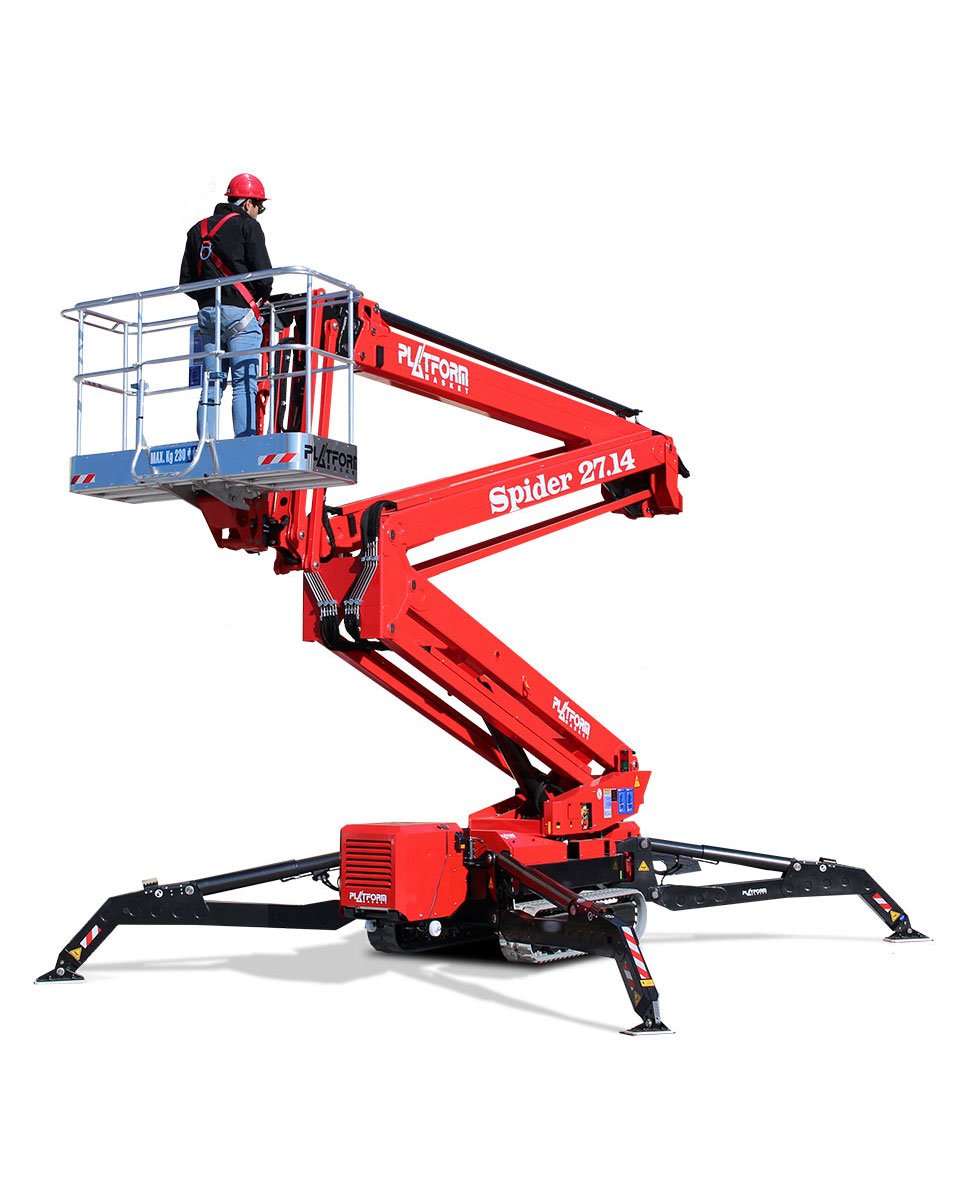 Platform Basket 27.14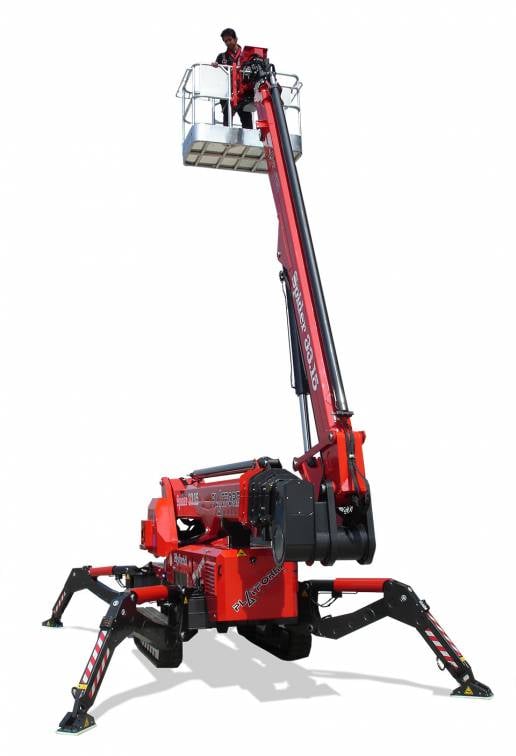 Platform Basket 33.15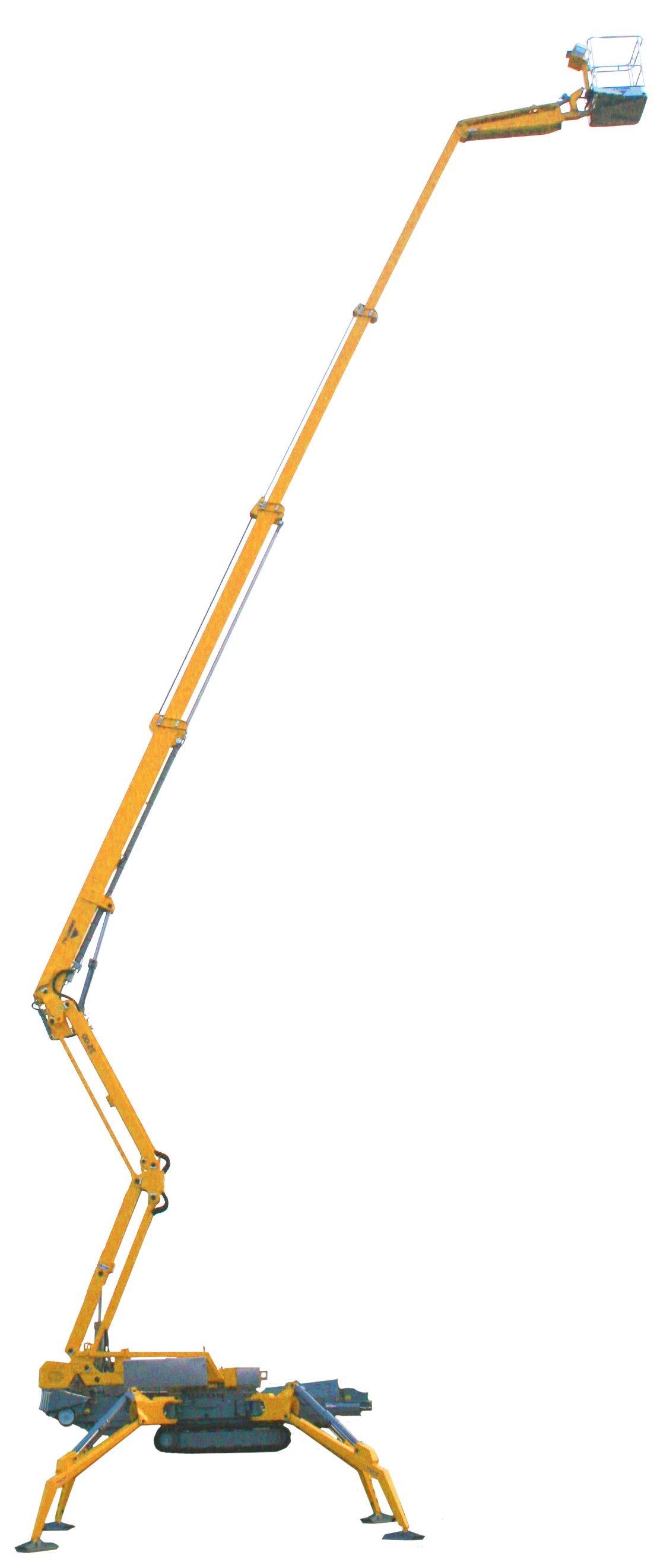 OMMELIFT 25.00

OMMELIFT 2750