Back To Products
OMMELIFT 25.00 RXJ
Working Height:

82'

Outreach:

42'

Width:

35"

Weight:8,992 lbs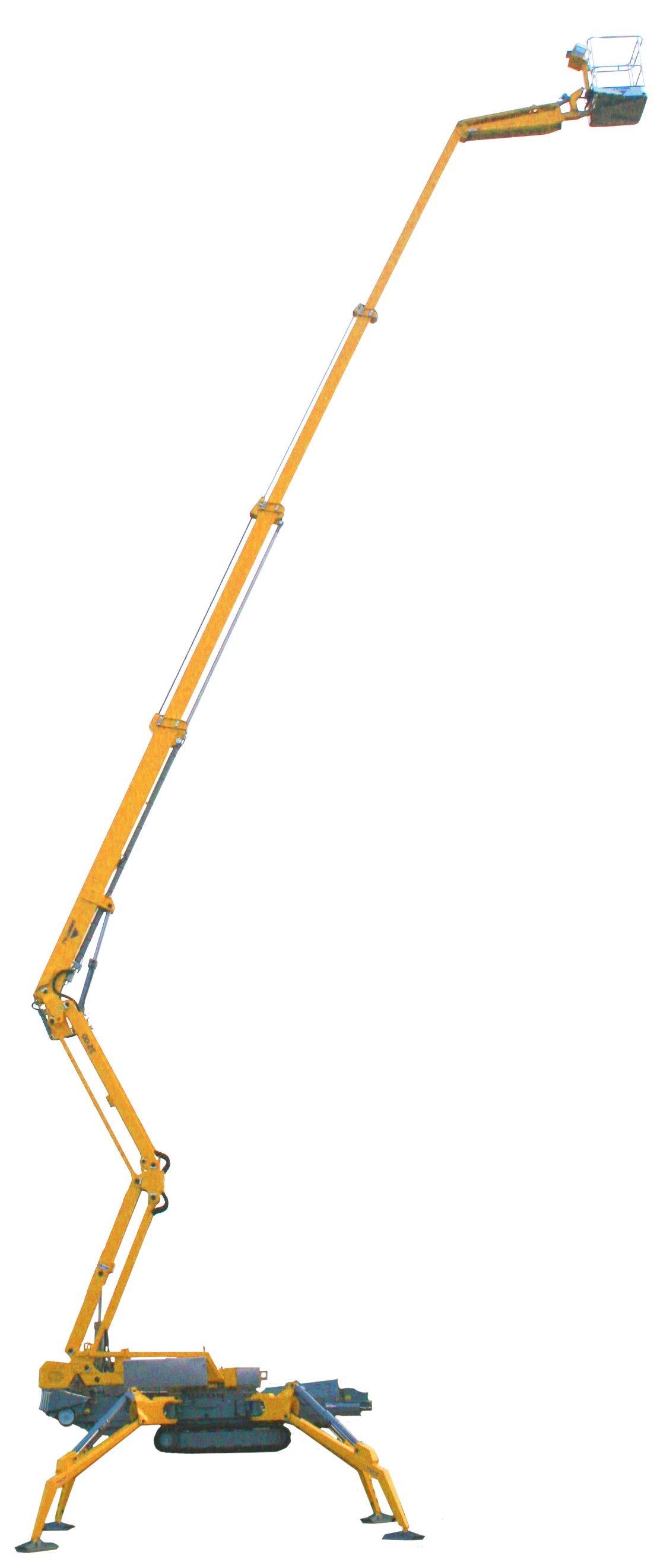 Product Overview
The Tracked Lifts OMME 25.00 RXJ has a maximum working height of 82' and an outreach of up to 41'. A dual parallelogram articulating riser gives 23' up-and-over free clearance and provides vertical wall tracking. Compact dimensions give exceptional versatility. The transit length is 22'7" but can be further reduced to 20'3'' without the detachable basket. The width can be reduced to only 35".
Stabilizers allow the machine to be set up on uneven levels up to 40% (21.8°). Simple and intuitive controls make operator instruction easy and work quicker. The crawler chassis is designed for powerful travel in the terrain but also to disperse the machine's weight widely. Low ground pressure is important when operating on more sensitive surfaces such as tiles, marble, flagged footpaths, wooden floorings or if the platform is craned into multistory buildings where high reach is required but low weight is a necessity.
Features
Articulating Riser
Superior Angle of Deployment
Ability to Lift the Boom and Jib While Traveling
Flush Mounted Basket on Jib
Detachable Basket with Casters
Telescopic Sections on Rollers
Large and Grease Free Steel Boom Sections
Telescopic Boom Cylinder Situated Underneath Main Boom

Permanently Fixed, Large Bearing-Area Stabilizer Foot Plates
Sliding Hinged with Purpose Designed Anti-Scratch Boards
Robustly Built
Extensively Shielded
Power Outlet in Basket
Hatch for Easy Cleaning
Specifications
Brochure
Chart
Specifications
Specifications
Basket size
4'1" x 2'6" x 3'8"
Basket rotation
+ / - 41°
Turret rotation
+ / - 355°
Traveling length
22'7"/ (20'3" without basket)
Traveling width
4'6"/2'11"
Operational width
15'9"/12'1"
Diesel engine
14kW / 18.8HP
Gradability, max. across slope up
Wide 30% (16.7°) / Narrow 20% (11.3*)
Gradability, max. up and down slope
30% / 16.7°
Deployment ability on slopes up to
40% / 21.8°
Power Pack
True Hybrid System Battery / Diesel Power
Brochure

Chart