Building maintenance is essential for any facility, as it helps keep occupants safe and comfortable. However, accessing the areas you need to care for can be challenging if your building is a high-rise, stadium, or has elevated elements.
One of the best ways to make regular cleaning and upkeep easier for your facility is with a spider lift. These specialized aerial platforms enable your team to reach high and difficult-to-access areas, making them a beneficial tool for maintenance needs and industries like construction and landscaping. Some of the additional benefits of spider lifts include:
Safety and Accessibility
Since the spider lift has a higher working height than a ladder or scaffolding, workers can access hard-to-reach areas and spaces without fear of falling or hurting themselves or the building. Spider lifts also feature stabilizers in the form of outriggers, which ensure aerial lift safety — the platform will remain stable even when the terrain is uneven.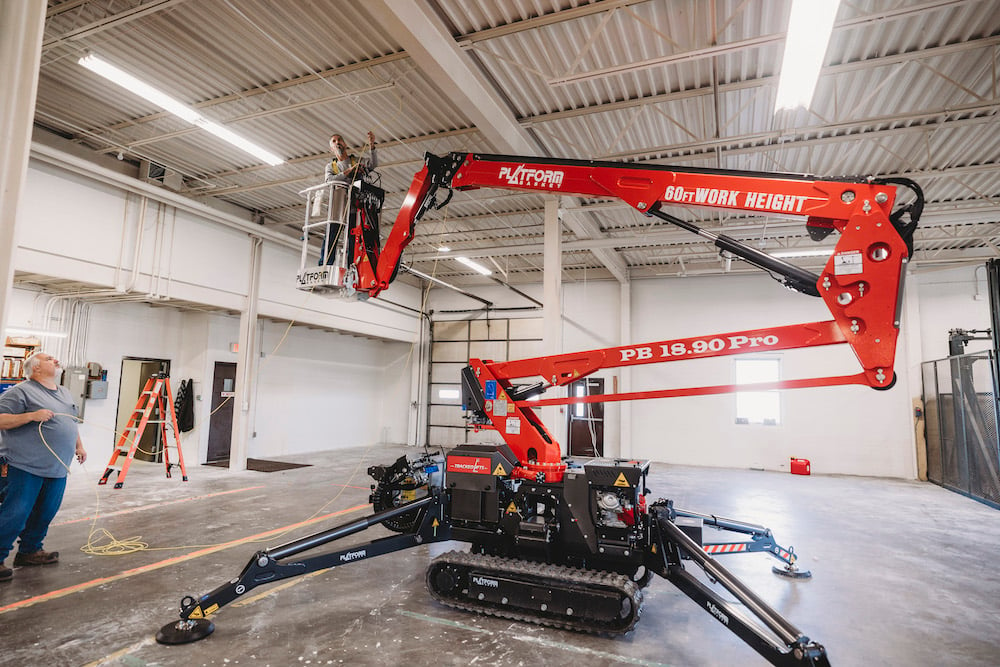 Versatility
One of the main advantages of spider lifts is that they are one of the more versatile equipment options, as they can function in many different environments and terrains. Since many of our lifts fit in doorframes, you can use them for indoor maintenance and other construction needs, such as changing a lightbulb in a gymnasium. The lightweight nature of our spider lifts also ensures that you can traverse delicate surfaces like hardscapes and indoor flooring. Some other applications that can benefit from versatile spider lifts include:
Sign maintenance: If you have high-hanging signs in a stadium or on the side of a building, a spider lift allows your team to reach the signs for replacements or repairs.

Window cleaning: Keeping the windows on a high-rise building clear and debris-free is simple with a spider lift.

Lighting maintenance: Spider lifts make it easy for workers to reach high-hanging lights in stadiums, gyms, and other tall buildings without risks of falling or dropping the light.

Gutter cleaning: Our Platform Basket lifts have an airline connected to the basket, so you can use high-pressure air to blow out clogged gutters.

Power-washing: Like the airline, our Platform Basket spider lifts have a waterline in the basket that allows you to powerwash high-up spaces that you couldn't normally reach with ladders or scaffolding. The outreach that these lifts have also provide the ability to reach a large range of building siding, for example, with one setup.

Cable/network Installation: Spider lifts simplify the process and make cable installation and maintenance a breeze.

Landscape maintenance: Not only do these lifts enable you to perform building maintenance and cleaning tasks, but they are also designed to navigate uneven landscapes effectively, making them ideal for tree pruning or removal.

Holiday lighting: Spider lifts are great for facilities during the holiday season, as they make decorating the entire roofline a breeze. Not only does it simplify the process, but it also offers an opportunity to generate additional income from other businesses during the holiday season. It's a win-win situation for both convenience and financial gain.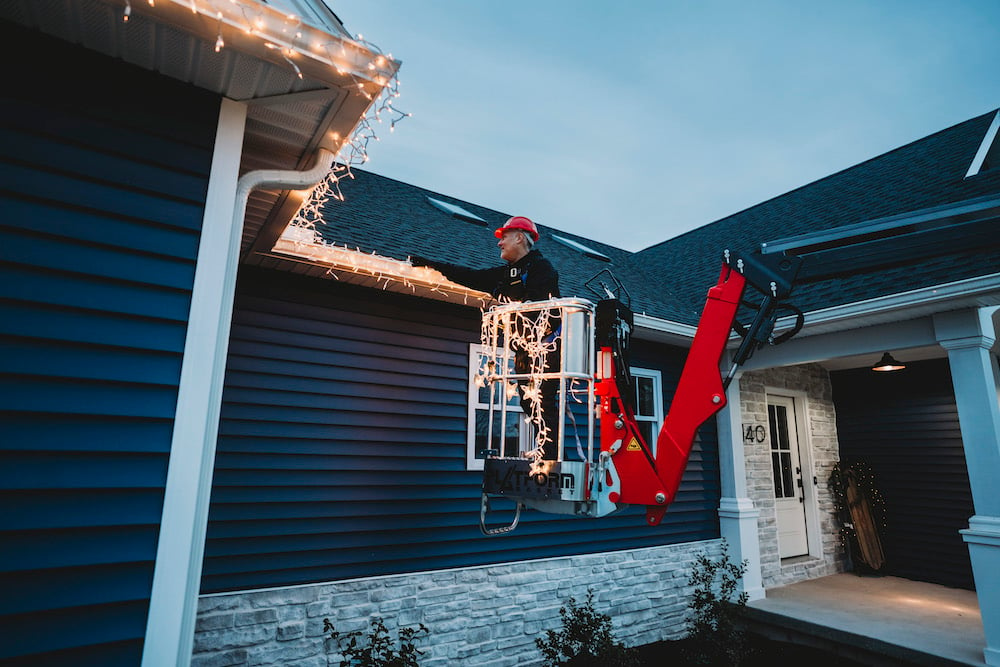 Impact on Business
In addition to making it easy to perform maintenance to improve facility appearance, spider lifts enable your team to complete tasks more efficiently while reducing interruptions. Since the spider lift makes it easier for workers to access hard-to-reach areas, it improves overall job quality, as individuals can feel safer through the construction process. You can also use the spider lift to perform preventative maintenance to reduce the need for significant repairs in the future.
---
Elevate Your Fleet With a Spider Lift From Tracked Lifts
Spider lifts offer a convenient way to perform elevated jobs safely. With this easy-to-use machine, employees can enhance their quality of work while performing jobs more efficiently to improve your bottom line. Contact the Tracked Lifts team or explore our supply to find the right spider lift for your next job!