OMMELIFT has introduced a new insulated platform – the 2650 iRX-46kV. The platform is Category C and is designed for working close to power lines. All booms are insulated with Waco fiberglass sections which enable safe and maneuverable work. The new 2650 iRX-46kV is ANSI A92.2 compliant.
Industry Leader
The 2650 iRX-46kV has a working height of 26.5m (ft. 86'9") and an unrestricted outreach of 12.2m (ft. 40'). A dual parallelogram articulating riser gives 13m (ft. 42') up-and-over free clearance and provides vertical wall tracking. Features also include a hydraulic circuit for saw hook-up and 180° basket rotation. With the telescopic section working on rollers, there is no slide pad friction in the telescopic movements. This ensures the same operation speed with a full basket load in all positions.
Robust and powerful
The OMMELIFT 2650 iRX-46kV has a powerful off-road driving capability and a heavy-duty shield package. The stabilizers allow the machine to be set up on uneven levels up to 40% (21.8°). Simple and intuitive, multi-function lift operation from the radio controller makes the operator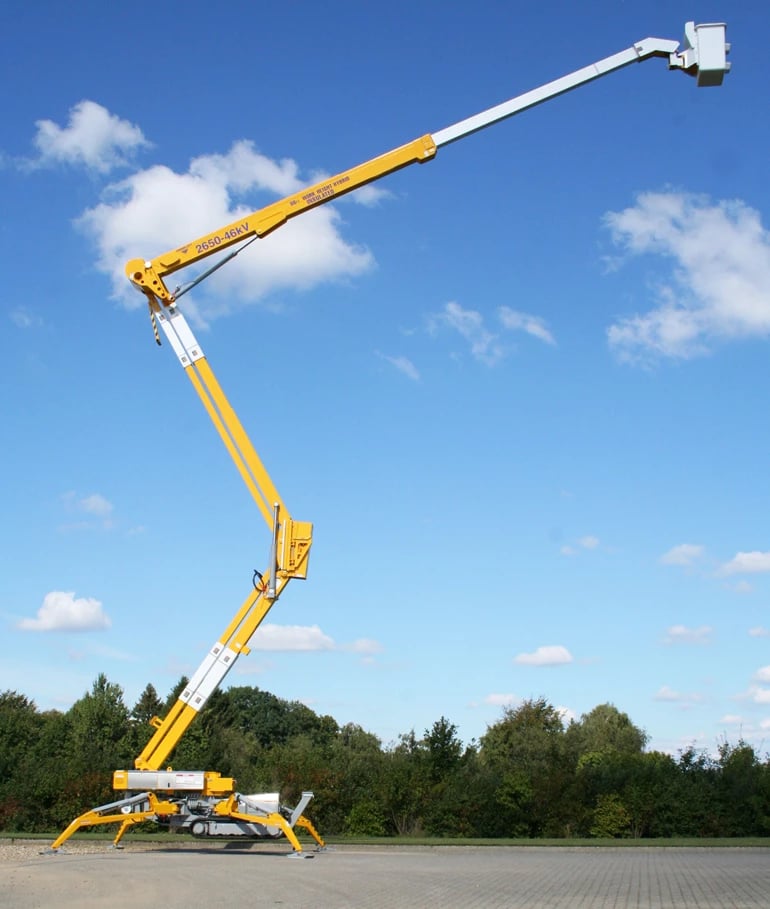 True Hybrid
The 2650 iRX standard version is a true diesel/battery hybrid with engine-generated re-charge of the battery pack. Battery power means no noise and no fumes.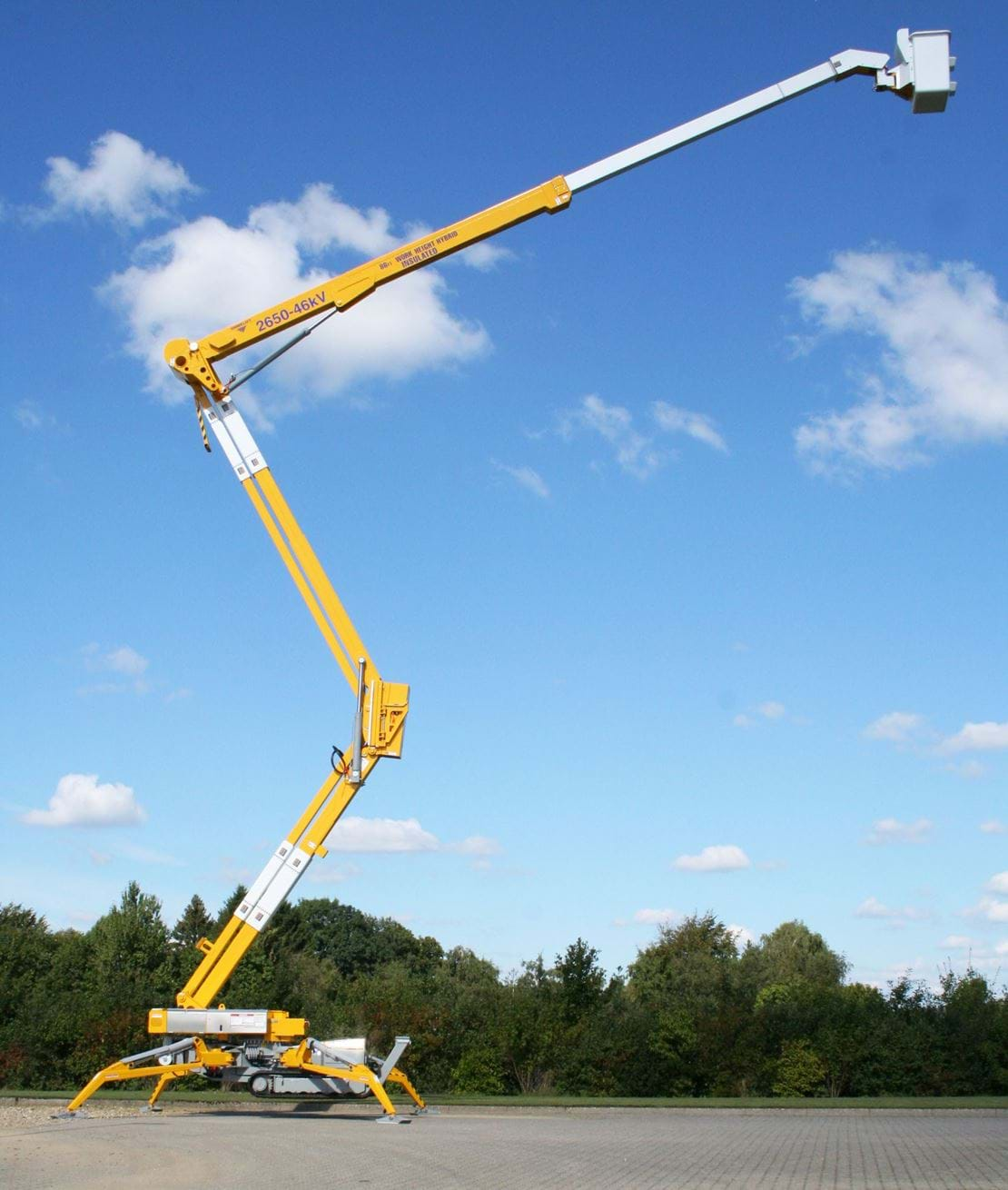 Safe work close to power lines
The insulated 2650 iRX is a tracked platform specifically designed and built to meet the needs of professionals in the Tree Work business.
Axel Thøgersen, CEO at OMMELIFT A/S, says:

"It is our finest job to help professionals work safely at height. This lift provides a safe foundation for e.g. Tree Workers to work safe in close distance to powerlines."