Italian spider lift manufacturer Platform Basket unveiled the new 38.6 meter Spider 39 T at GIS earlier this month.

The straight telescopic 39 T features a six-section boom plus a two-section articulating jib, to offer a maximum outreach of 16.6 meters with a platform capacity of 136kg, or 14.8 meters with its maximum capacity of 330kg.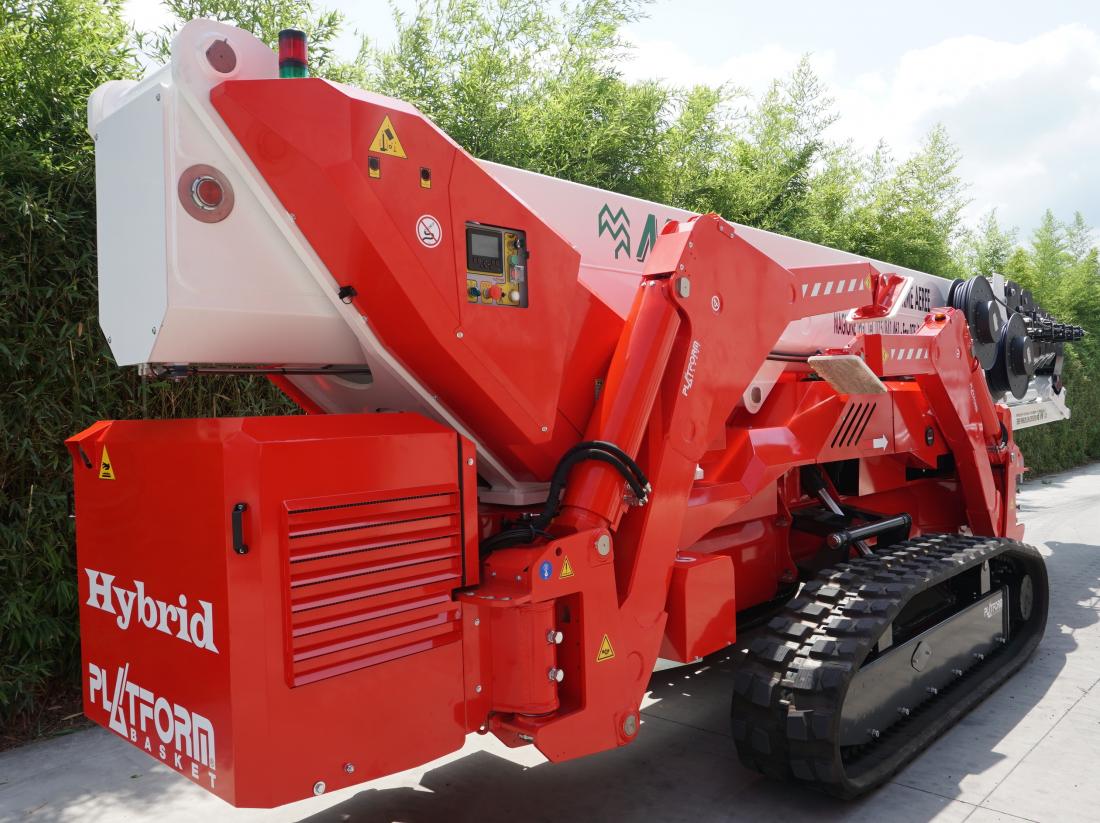 The new Spider 39 T
Features include continuous 360 degrees slew, radio remote controls, and adjustable width tracks that extend from 1.41 to 1.9 meters for improved stability while traveling. It is also equipped with the company's remote diagnostic Platform Basket Telematics (PBT) system, and similar to other Spider T models the platform can be replaced with a winch to create a light-duty spider crane.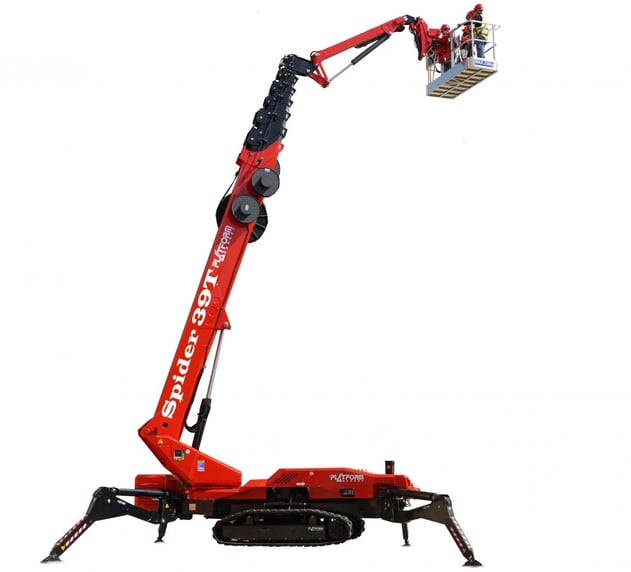 The Spider 39 T has a six-section boom and two-section jib
The 39 T offers a stowed length of 8.91 meters, an overall width of 1.41 meters, and is just under two meters high. The outrigger footprint ranges from a spread/width of between 2.99 and 5.23 meters while the length of the 'footprint' decreases correspondingly from 8.83 down to 5.59 meters. The machine can lift itself to an undertrack clearance of 600mm with a clear under machine width at that height of 2.5 meters, allowing a truck or trailer to be reversed underneath for easy loading. Overall weight is just over 11.9 tonnes.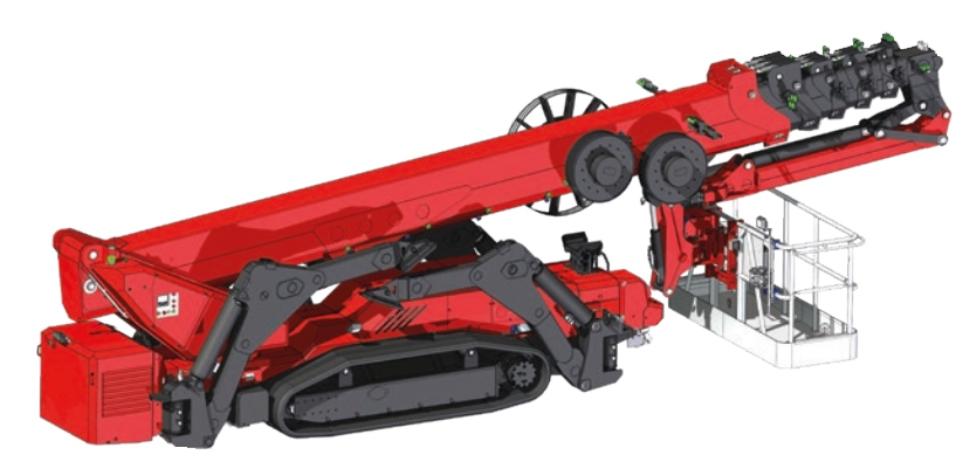 Stowed dimensions are 8.9m x 1.41m x 1.99m

The 39 T can be ordered as a diesel/lithium-ion hybrid or as with diesel/AC electric power. It joins the company's 30-meter Spider 30 T and its 43-meter 43 T.