With its compact dimensions, low weight and great features, 1500 EX is a practical trailer-mount ready to solve various and complex tasks at height.
The new trailer-mount, type 1500 EX, has a working height of 15 m, and outreach of 8.50 m with a 230 kg basket load. The unfolding scissor system gives the lift an increased up and over outreach over high obstacles.
Easy and steady maneuvering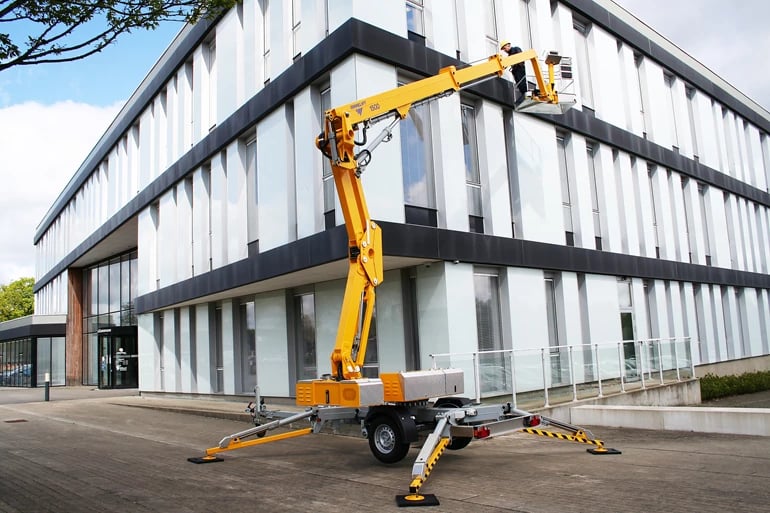 A transport length of only 6.04 m, a transport height of 1.99 m, and a low own weight of 2.000 kg make maneuvering easy in narrow and awkward places. 1500 EX will, as standard, be equipped with 2-step control. This ensures smooth and steady movements.
1500 EX platforms are mounted with hydraulic propulsion and hydraulic stabilizers. Hydraulic propulsion is a great way to operate the lift, as it provides easy and precise operation, as well as fast movement from task to task. The basket has a great rotation of ±50°, which makes it possible for 2 persons to operate parallel with e.g., a facade.
The lift also has the option of Radio Control. Drive with radio control is a perfect solution for those who need to move around the lift to spot potential obstacles.
See technical details here
Low weight and lithium battery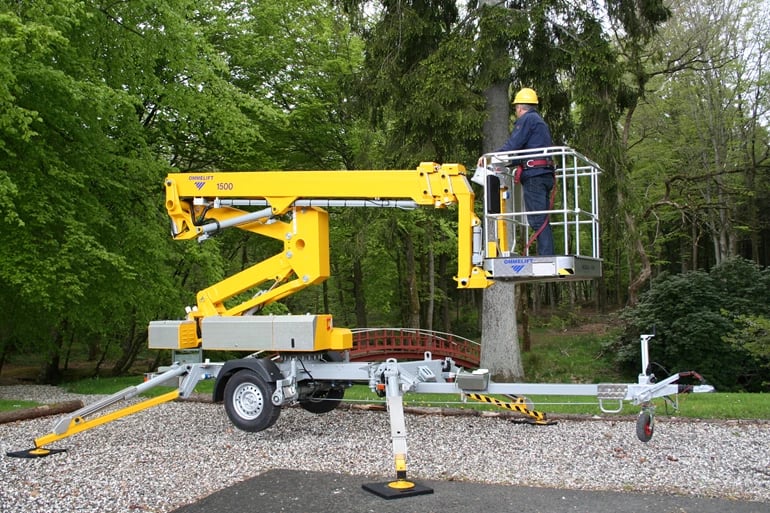 1500 EX is powered by an electric motor, connected to 230 V mains, and is especially suitable where continuous operation is required. 1500 EXB is powered by a heavy-duty battery pack, in total 24V/139Ah/5h. Operation is possible independently of 230 V mains connection.
1500 EX weighs only 2.000 kg with a 230 V motor or for a greener operation the 1500 EX has the option of a lithium battery.