Spider lifts empower businesses to accomplish aerial work with ease, safety, and reliability. Their compact and lightweight design helps them access the most difficult-to-reach jobs, navigate rough terrain, fit into tight spots, and stabilize on uneven ground. With simple maintenance, convenient portability, and durable design, spider lifts are a beneficial addition to any job site.
Thanks to these advantages, there is a growing demand for spider lifts across industries. Adding spider lifts to your rental fleet will help you capitalize on this trend, enabling you to meet your customers' needs with a quality product while driving more revenue for your business.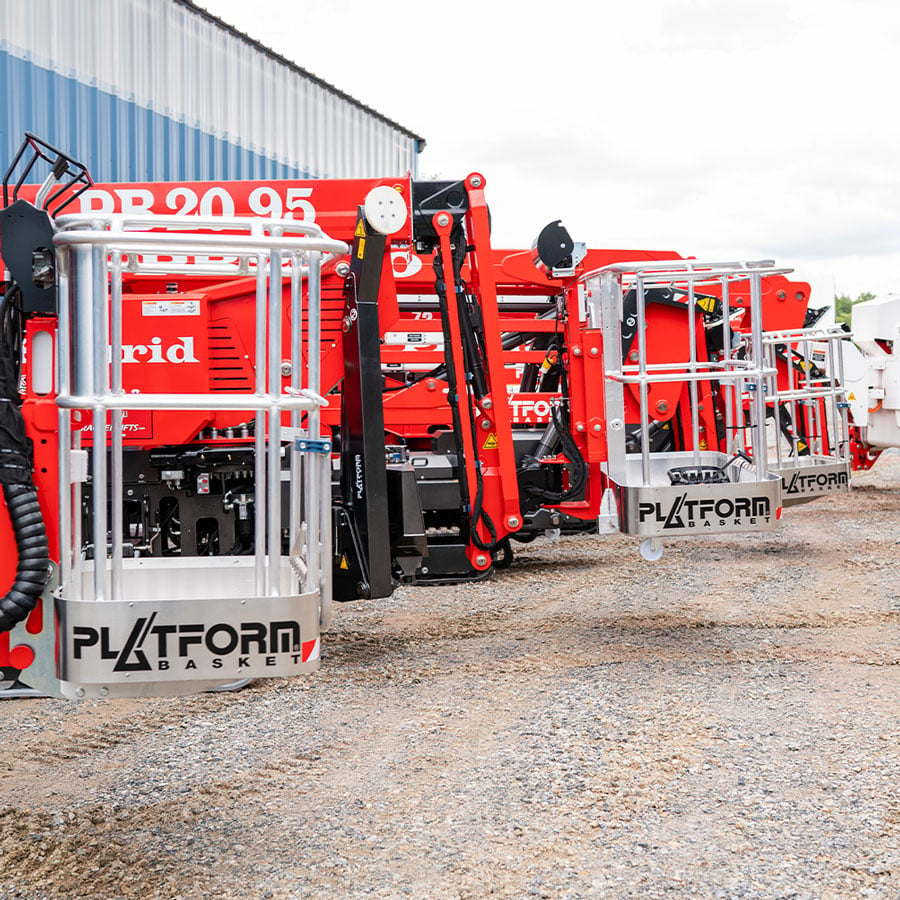 1. Versatility
Spider lifts are useful for a wide range of jobs, helping in industries such as:
Tree care: Arborists can easily and safely get to working heights with a spider lift's stability, height, and side reach.

Facility maintenance: From changing a light in a gymnasium to washing windows on a business building, facility maintenance jobs are quick to accomplish with a spider lift. Many of our models even include air & water hookups in the basket.

Stadium upkeep: Spider lifts can help with several tasks around a stadium, such as lighting work or general maintenance.

Painting: With a spider lift, painters can quickly, easily, and safely complete projects at height.
The selection of spider lifts we offer at Tracked Lifts can extend to various working heights, ranging from 60 feet to 141 feet. Whether your customers need to take care of trees or replace a light in a warehouse, a spider lift will help them do the job safely and efficiently.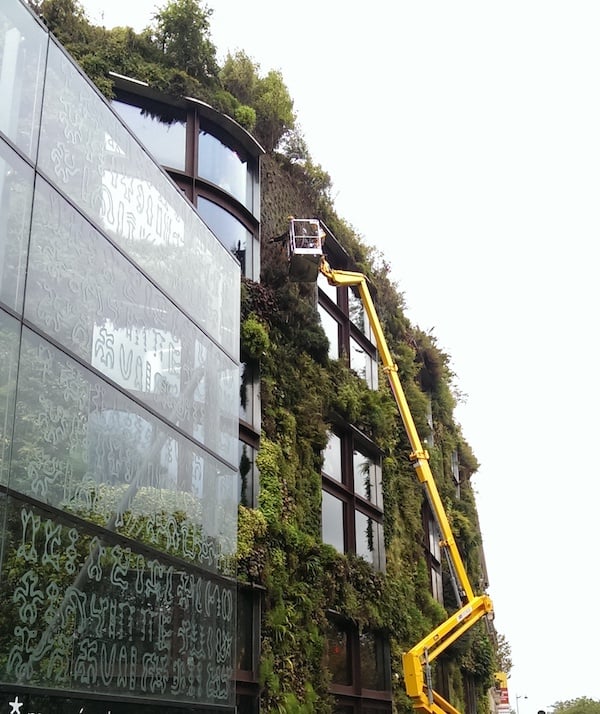 2. Efficiency
Spider lifts feature many components to promote efficiency, such as:
Compact size

Low ground pressure

Variable width outriggers (also known as stabilizers) to ensure optimal stability.

Variable-width rubber tracks

​​Low weight to working height ratio
These aspects will enable your customers to get to any job site easily, navigating all kinds of terrain and maneuvering to convenient positions for stable and comfortable aerial work. The compact size of some spider lifts allows them to fit into tight spaces and through standard doorways.
The lightweight body of a spider lift allows for simplified transportation since most models can be towed behind a pickup truck. When you add our spider lifts to your rental fleet, you give customers durable equipment that will last the test of time, constantly delivering efficiency and stability.
3. Safety
Another benefit of adding a spider lift to your rental fleet is its variety of safety features to help your customers on their job sites. Our spider lifts are engineered to ensure operators and equipment are always safe. A few features our spider lifts are equipped with include:
Stabilizers: Each spider lift features outriggers to ensure that the platform stays stable even on uneven terrain, protecting aerial workers.

Auto-leveling: Many of our spider lifts feature auto-leveling, which helps users easily set up with no guesswork, even on unlevel ground.

Armored components: Our spider lifts are protected in critical areas, keeping the equipment safe from falling branches or other debris.
4. Return on Investment
With all these convenient benefits, spider lifts are high-value items for your rental company. They can perform many jobs with their capabilities and features, creating value for your customers by:
Increasing uptime

Lowering equipment costs

Simplifying processes

Increasing safety

Ensuring stability
Because of the many advantages a spider lift brings, your rental company can rent spider lifts at higher rates, bringing you a greater return on your investment.
Add Spider Lifts to Your Fleet Today
Tracked Lifts has the safe, reliable, and versatile spider lifts you need to take your rental business to new heights. Adding a spider lift to your rental fleet will bring your customers the best aerial access on the market while driving more revenue for your company. Contact us today to learn more about our selection of spider lifts.